Welcome to Hope lutheran church
Sunday morning Services @ 8:30 aM & 11AM
Sunday School & Adult bible study @
9:45 am
At Miraculous Mission, Hope's Vacation Bible School, your children look into the Bible, God's Holy Word, and learn how God loved us so much He sent us His Son, our Savior! Join us as we see how Jesus saves the world! The kids will enjoy music, crafts, snacks, games, Bible stories, and more!


Worship is the pinnacle of what a church does. Spiritual rest doesn't come from sleep or quiet - in fact, unlike every other kind of rest, it doesn't come from anything you do. Spiritual rest comes from God, and you get it by hearing that God has made and kept his promises to you. You rest spiritually when God wrenches all your troubles, cares and worries out of your stubborn hands, and replaces them with the promise that you have nothing to fear as long as he is with you. Come, worship here. Everyone is welcome. We'll work hard to make sure you're comfortable and you enjoy your time with us - but we'll also make sure you hear the honest truth, designed to make you think about what really matters and what you can do about it.
Join us Sundays @ 9:45 AM for full-family bible hour. Come grow with us!
Have you ever heard someone say "I'm not good at witnessing"? Perhaps you yourself have felt unprepared, inferior, or not gifted enough to share your faith with someone. Many questions have also arisen surrounding witnessing, which have sparked our upcoming 3-week course: "Practical Witnessing". Beginning next week, June 16th, from 9:45-10:45, we invite all children, teens, and adults to join us in the fellowship hall, where we will be sharing real-life stories, examples, and tangible ways to witness. Bring any questions, any fears, and any thoughts. We are ready to help you leave this 3-week course prepared and confident to share your faith.
Maybe you've known the story of Jonah since you were a child. The prophet, the giant fish, the Ninevites who come to repentance. But there's so much more to this story. The narrative of Jonah leads the reader into thinking of it as a simple fable, with the account of the great fish as the dramatic climax. But a careful look at the book reveals something far more. Jonah is given a command from God, but fails to obey it. Then he's given a command again, and this time he carries it out. But both times Jonah struggles with ways of His God. Jonah wants a God of his own making, a God who destroys bad people and blesses good people. When the real God keeps showing up, Jonah is thrown into despair or anger. How can God be merciful and forgiving to people who have done such evil? How can God be both merciful and just? These are the questions we'll seek answers to in this summer's 4-week sermon series:
June 23rd: Jonah 1: God Pursues Runaways
June 30th: Jonah 2: The Problem with God's Grace
July 7th: Jonah 3: Repentance: A Mysterious Working of God's Grace
July 28th: Jonah 4: Grace: Impossibly Complex & Incredibly Simple
All men are invited to meet at Hope on Monday evenings @ 7:00 PM to prayerfully study the sermon text for the following Sunday. This bible study is led by the men of our congregation and is a great opportunity for Christian encouragement, bible study, and prayer. Please join us!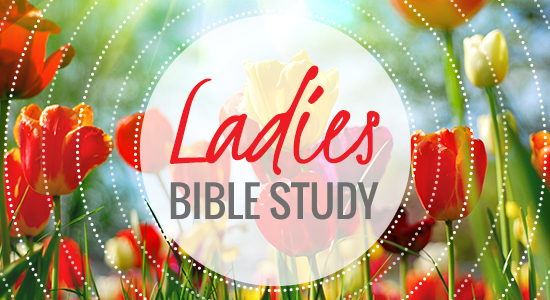 Wednesdays at 10:00am- Noon
Every Wednesday morning @ 10am during the fall, winter, and spring, a group of women meet at Hope, to grow in their faith. This women's Bible Study is led by the women of our congregation and meets to study Scripture, grow in friendship with one another, and support each other. Please join us!